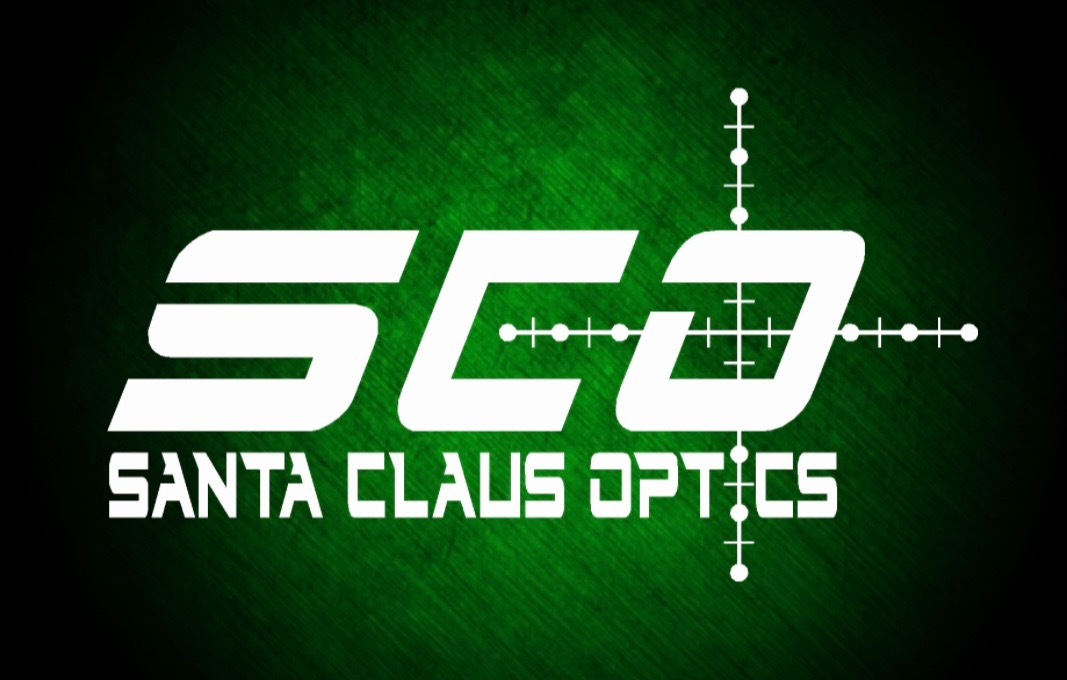 Discover Our Brands
Keep scrolling or click the images below for shortcuts
Recent Arrivals
Add our new arrivals to your weekly lineup.
Customer Testimonials!
Read what our happy customers are saying about Santa Claus Optics:
Trent Pridgeon
2022-06-14
recommends
Had a buddy recommend Travis for ordering a used Super Hogster thermal scope. Speedy processing, ordered on Thursday, had it in two business days. Scope is exactly what I wanted, I highly recommend using Santa Claus Optics for your next purchase.
Brandon Simmons
2022-06-05
recommends
Travis was great to do business with, I highly recommend him if you're looking for any optics! Super fast shipping on top of that! Thank you Travis!
Charlie Murley
2022-06-02
recommends
Travis is great to deal with will help you anyway he can. Thanks again.
recommends
I contacted IRAY USA and they recommended SCO. I called and explained that it was time sensitive and they jumped on it. I'm retired military and they gave me a discount. I had zero trouble getting ahold of someone and zero trouble with the order with me explaining what I wanted. CUSTOMER SERVICE. CUSTOMER SERVICE. Is well worth calling. Thanks fellas
Jeremy Rinehart
2022-05-18
recommends
Thermal optics are a sizable investment, Travis was willing to take all of the time needed to answer my questions and help me choose the best option for me. Great, fast and friendly service! I will buy from SCO again, and would recommend them to my friends and family! Thanks Travis!
Perry Homestead
2022-05-07
recommends
Travis is top notch! I've been looking to purchase a thermal for coonhunting so I gave him a call. He talked over my options with me and told me what he would recommend. I told him I wanted a AGM Taipan 15. I paid the man and two days later I received the thermal. Very fast shipping. I called him the day after because I was trying to figure something out on it and he answers and helps to the best of his ability. Top notch customer service. He didn't answer when I first called but, returned my call within about 10 minutes. Not only did I receive the thermal but, he sent me a T-shirt, an external battery w/ cords, a charging port protector, some stickers, and I can't even remember what else. Long story short, I am very satisfied with my purchase and would recommend them to anyone in the market for a thermal or any kind of optic for that matter. Thanks Travis.
recommends
Outstanding customer service, won't buy any where else, friendly, they did what they say they will do, that's odd these days. Thanks so much
recommends
Awesome! Super fast 2 day shipping! I highly recommend Travis Shelton and Santa Claus Optics!!!!
recommends
Travis is very knowledgeable and takes time to explain all the options available for thermal scopes today. He wants his customers to end up with the best scope for their needs. The shipping is extremely fast and hard to find a better price, especially when you consider the value of the extras included with your purchase. Definitely the man to talk to if in the market for thermal.
recommends
Santa Claus Optics is excellent to work with and very knowledgeable when purchasing thermal optics! I've now purchased a scanner and scope from them and have had very smooth transactions both times.
Still searching for your product?
Click on the button below to search all of our inventory!